Garlic Goodness!
You asked. We listened.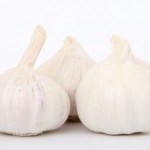 Garlic is now in the air and on the menu at Hoagy Steak! You can add real chopped garlic to any of our steak or chicken hoagies, and we've added a new sandwich (#14) which is all about the garlic.
Owners John and Grace are still on the fence about offering garlic fries, so if you'd like to see them on the menu too, please let them know when you stop by!
Be well, San Leandro!