Photos
If you can't make it into the restaurant immediately, perhaps this food-porn slideshow will suffice for now: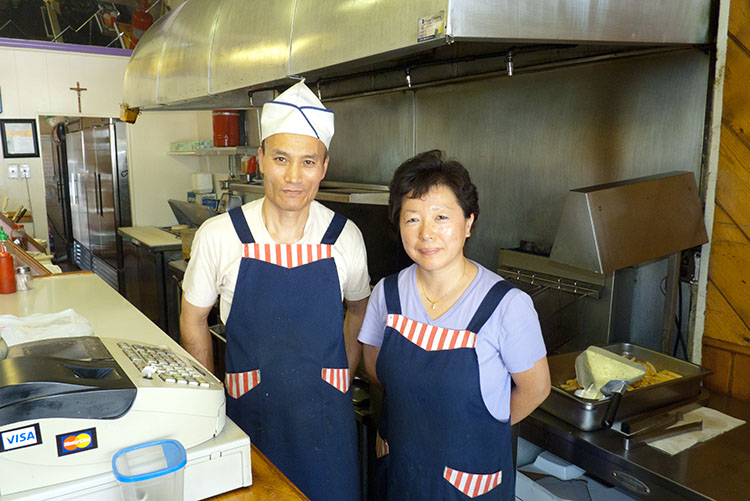 Owners John and Grace Im, San Leandro's cheese steak ambassadors.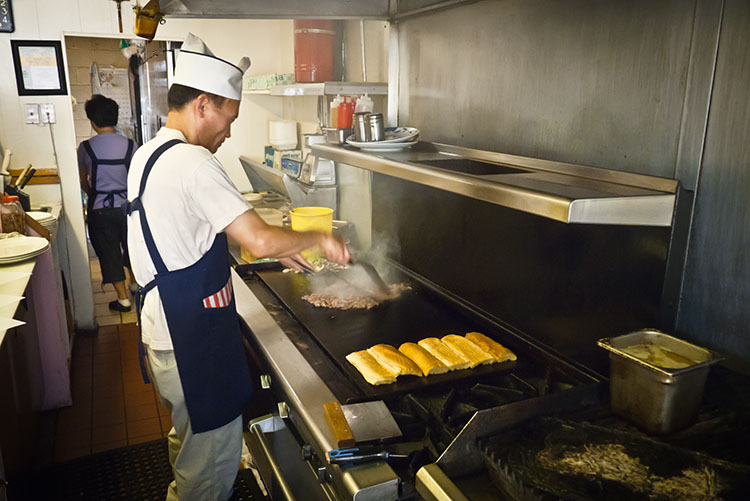 John mans the flat-top while Grace sneaks into the back room.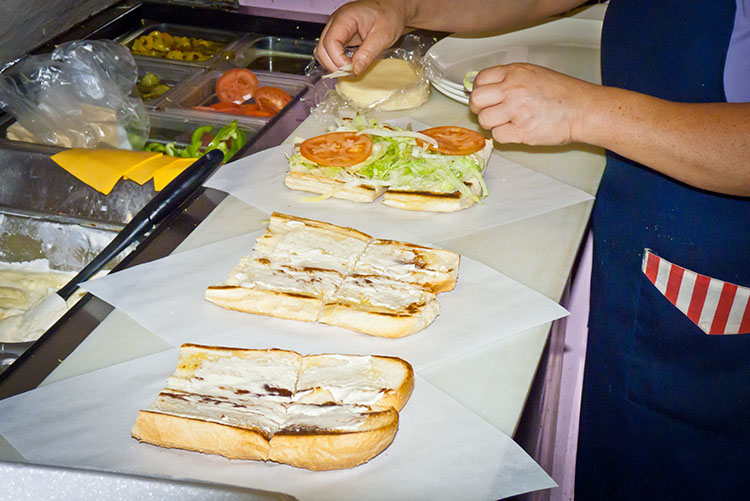 Sandwich wizard Grace Im begins construction.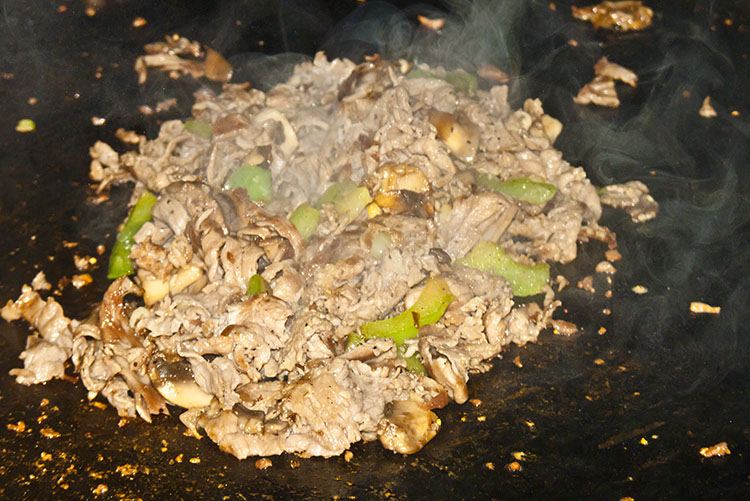 A big ol' pile of delicious sizzles and steams its way to ecstasy on the griddle.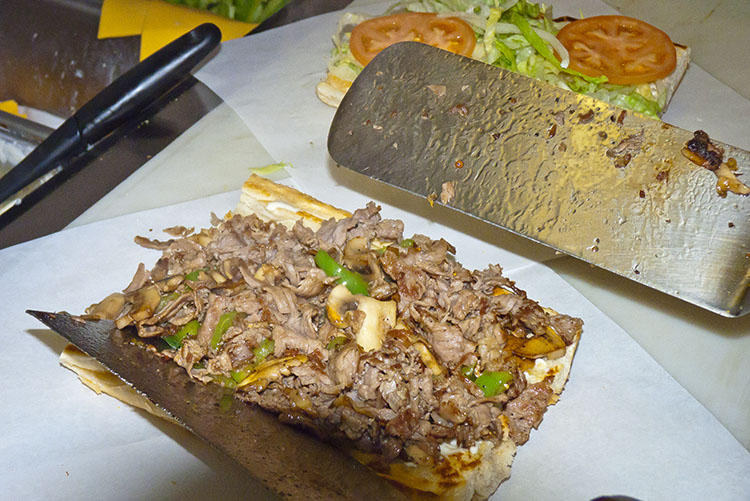 Straight from the flat-top to the freshly grilled bun. Next stop: your mouth.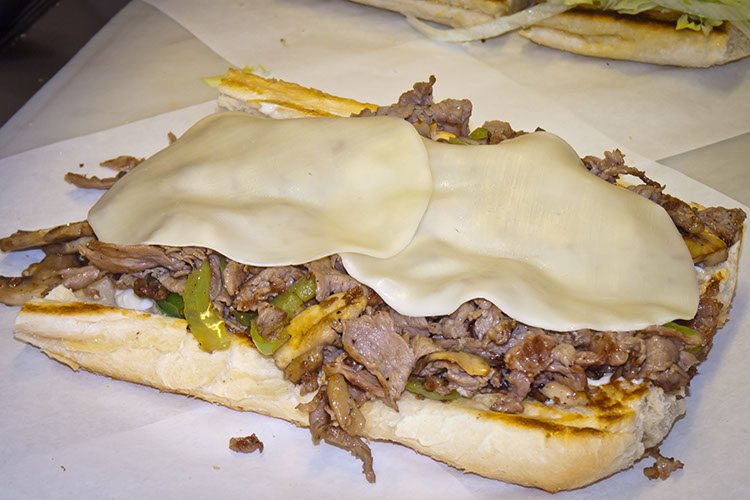 A pair of provolone slices can't resist the siren call of piping hot steak and grilled veggies.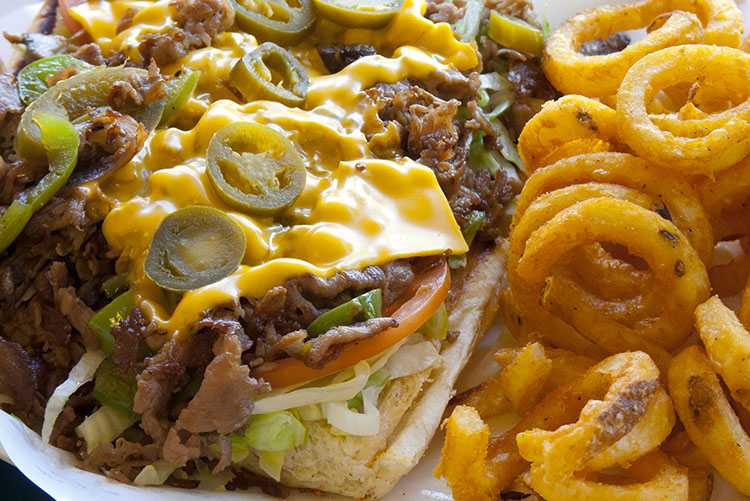 The perfect Personal Cheese Steak, with crunchtastic curly fries.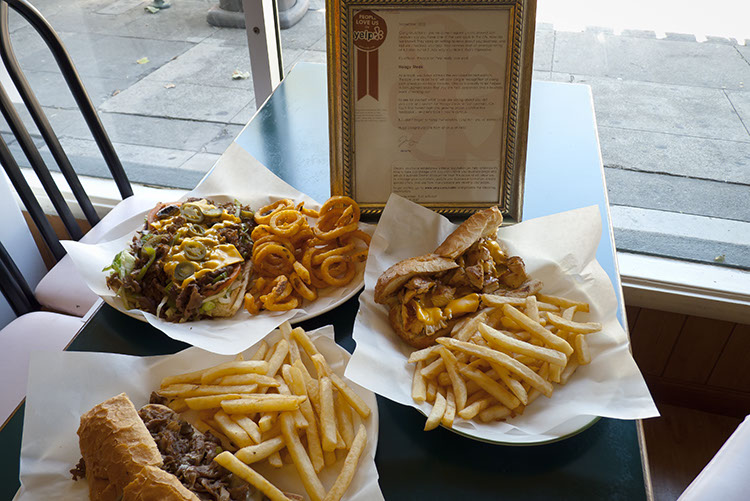 We provide the award-winning food, you provide the mouth.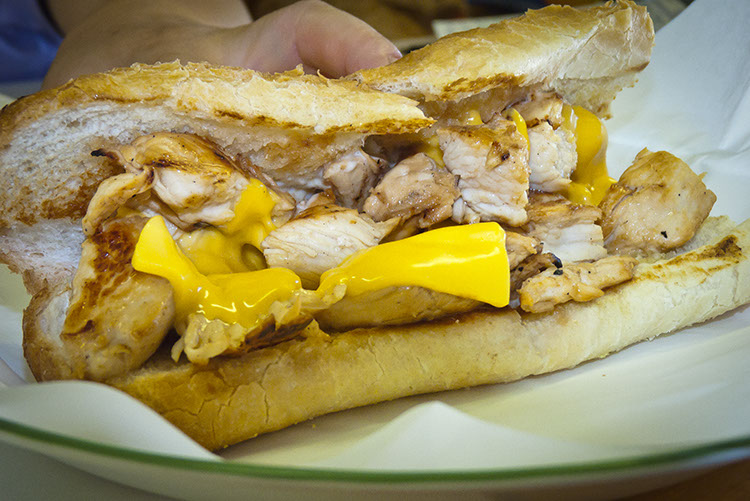 Grace serves up a freshly grilled chicken breast sandwich with goo-rrific American cheese.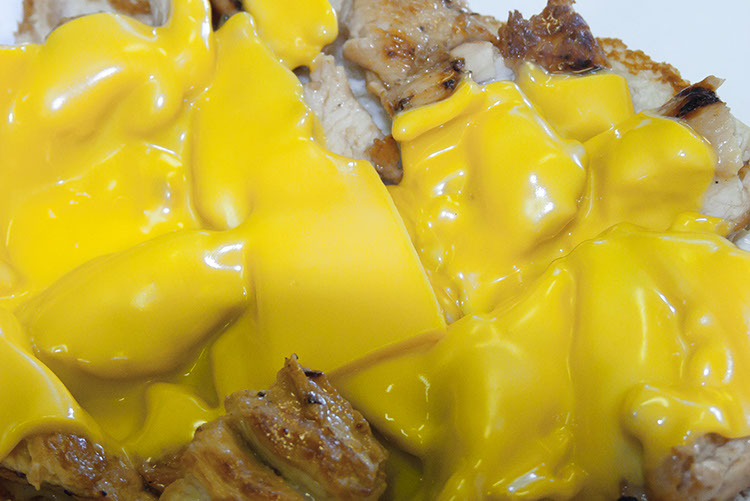 Grace's perfectly cooked chicken was feeling a little camera shy, so we covered it with cheese.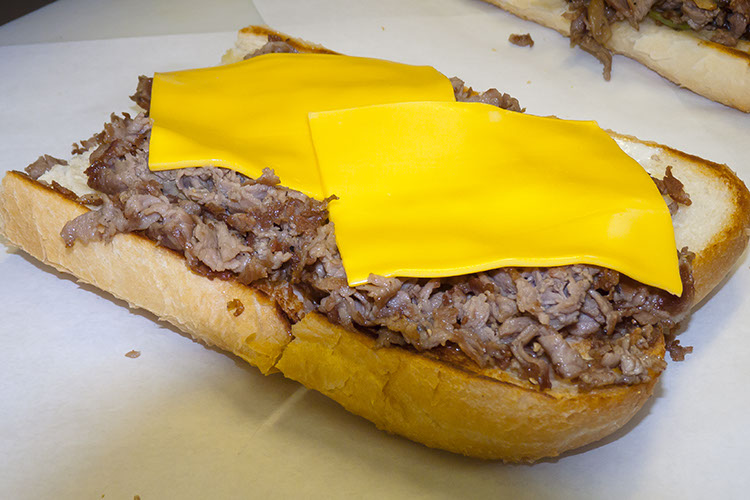 Don't you love it when the corners just start to melt? And you know that it's going to be a good day after all.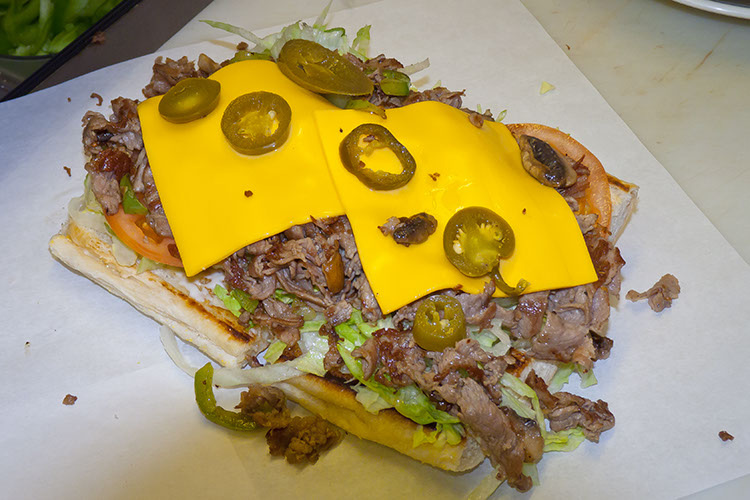 What's that you say? You want it spicy? Can do.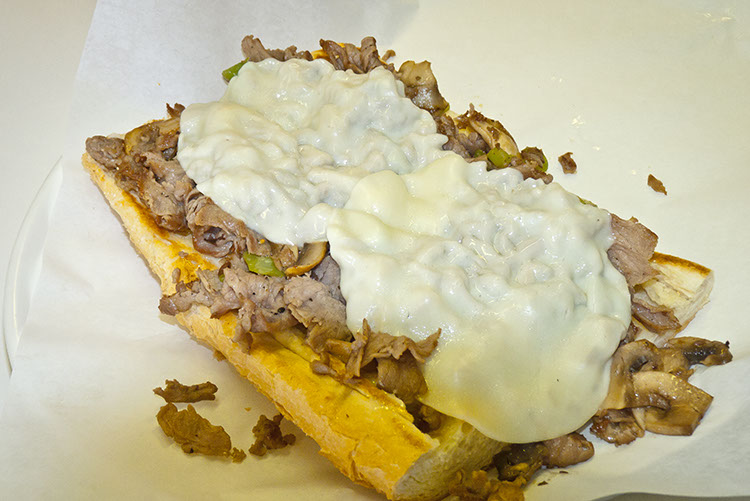 Warning: professional sandwich on closed set. Do not attempt at home.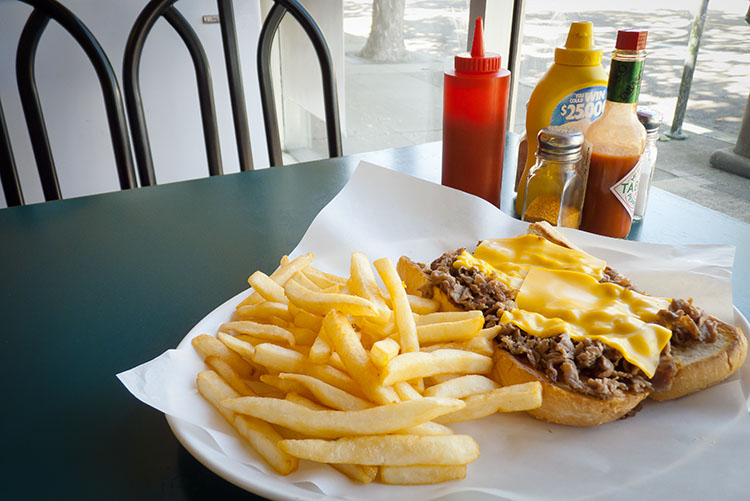 Eat your cheese steak by the window and make passersby jealous.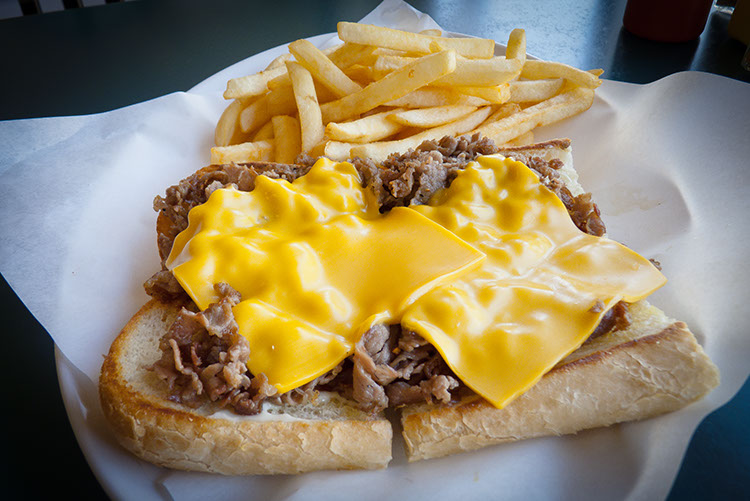 Ah yes, that magical twilight between solid and melted...these are life's precious moments.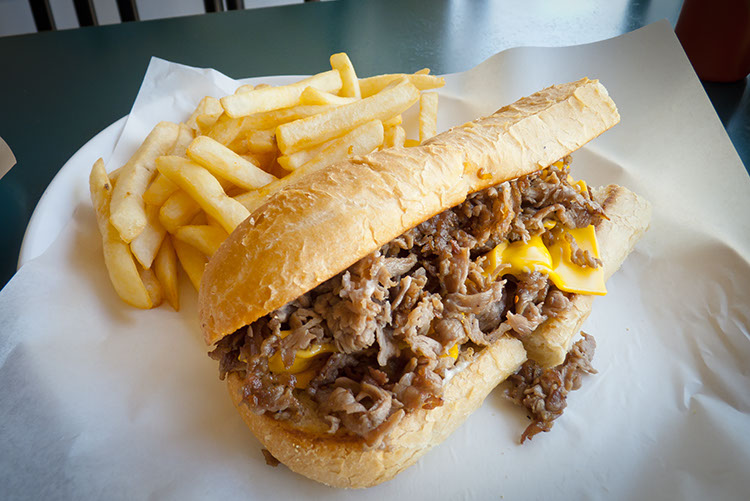 A cheese steak with American cheese and french fries. Perfection on a plate.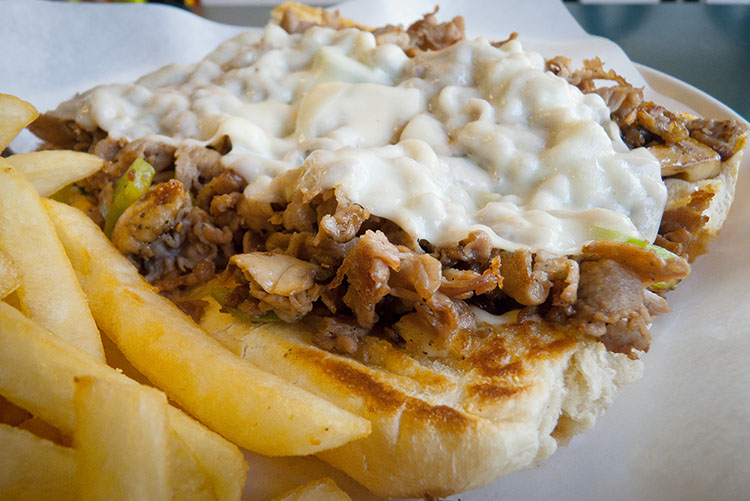 So beautiful, it's almost a shame to eat it. Don't get me wrong, I'm still gonna' eat it...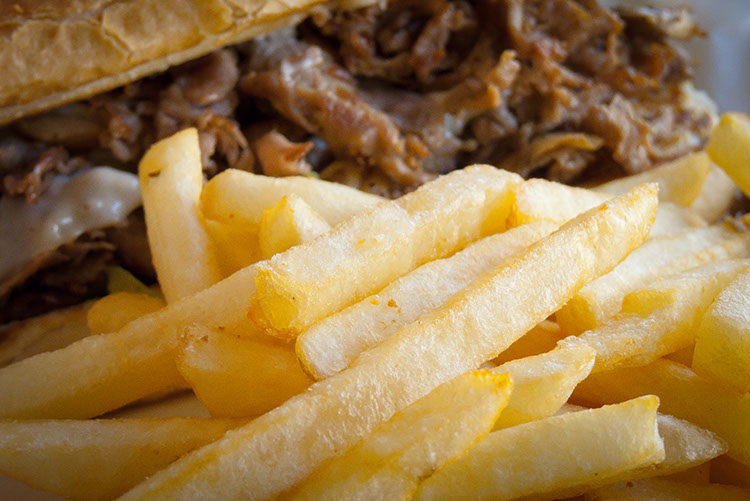 Grace Im knows her way around a deep-fryer. Her french fries come out perfect, every time.
This Provolone cheese steak is busting at the seams. Even the fries can't keep their hands off it.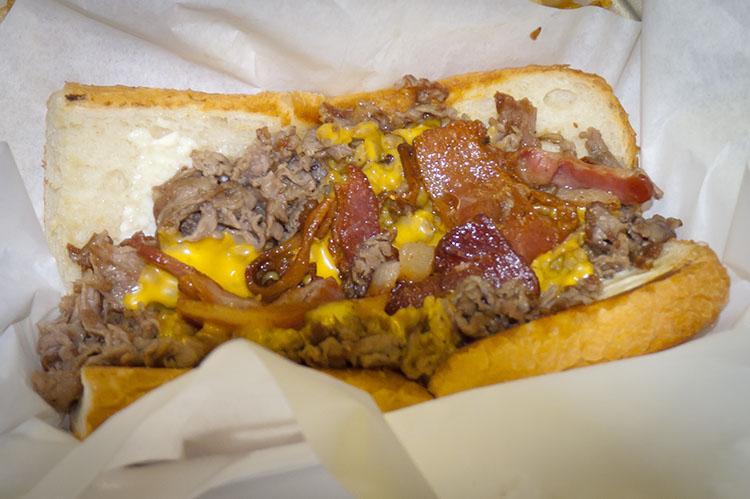 Bacon: is there anything it can't improve?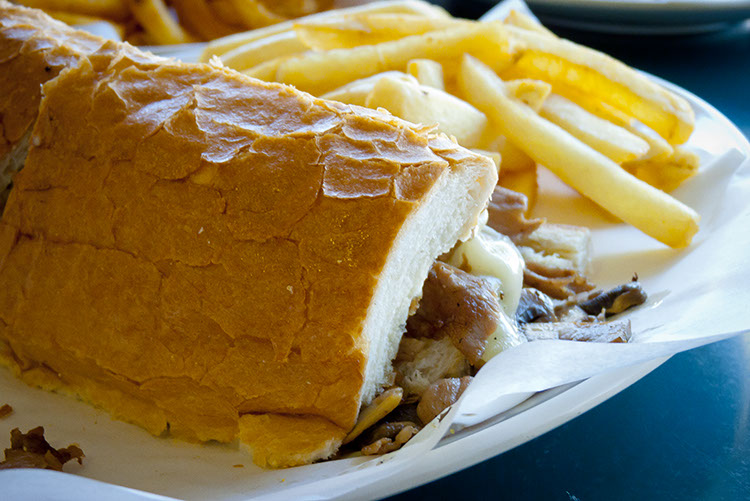 A cheese steak with Provolone plays hard to get.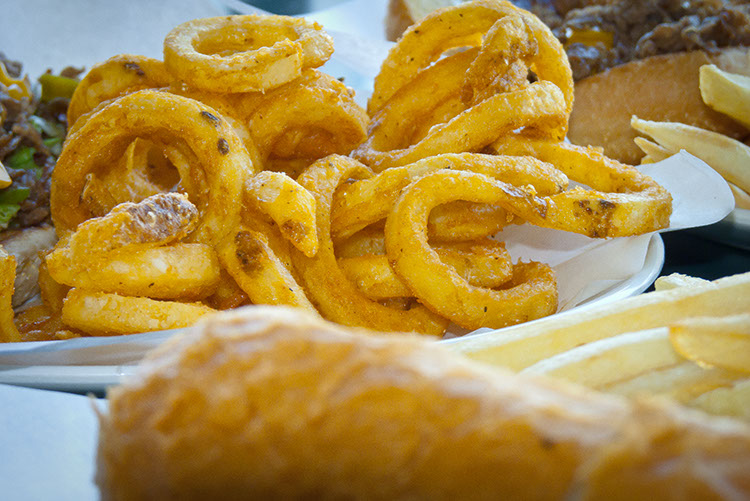 Curly fries were added to the menu in 2011 and became an instant hit.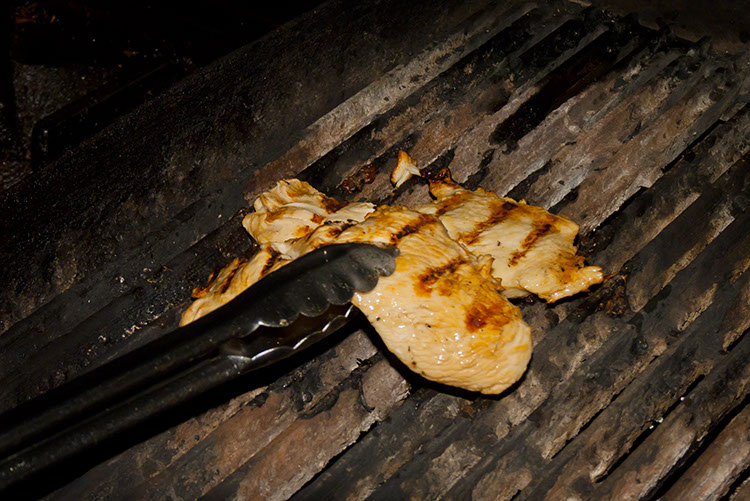 A perfectly plump chicken breast is plucked from the flame-broiler.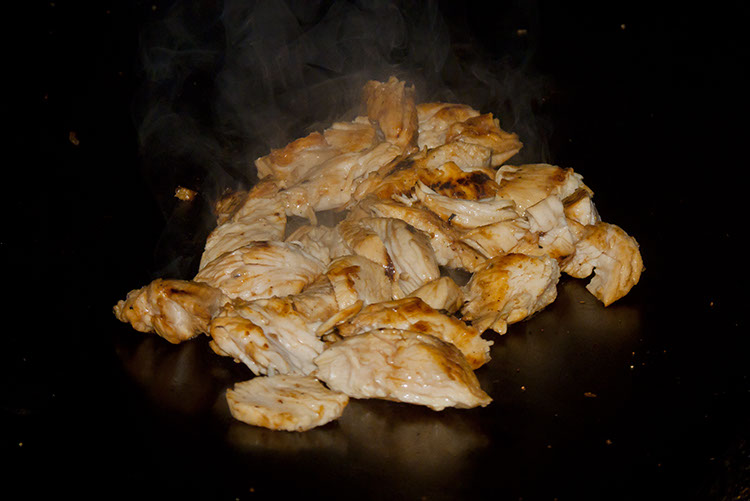 After it's been flame-broiled, this chicken breast is sliced on the flat-top.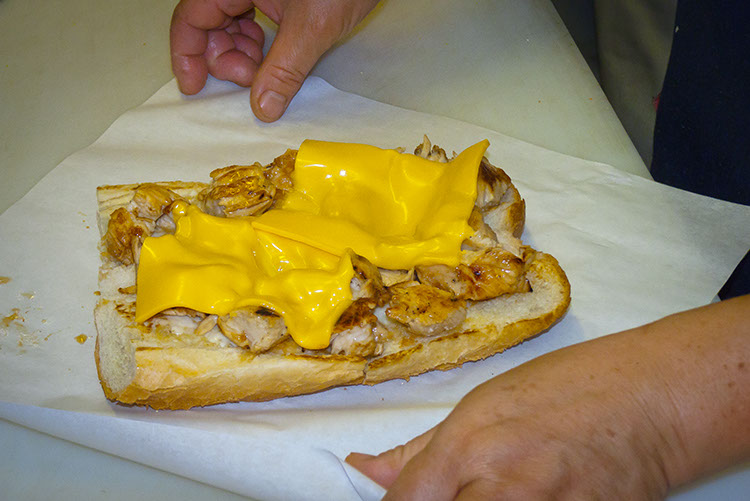 Ooh, that cheese is just starting to melt. Just add fries.